Bras, bras, and more bras blowing everywhere!
By Ian Hansen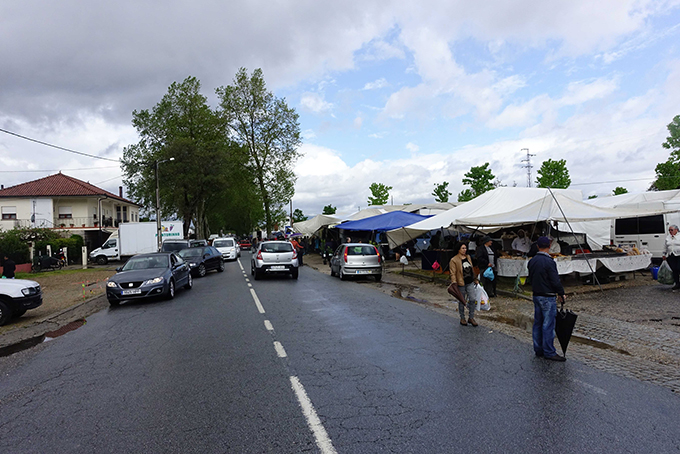 Sitting in a cafe/bar in an impressive fortress opposite our hotel in Valenca.
Arrived here about lunchtime, having stopped off in supermart for tea and a cheese roll.
Had to ask directions to the hotel as came into town from a different direction.
Setting off from our overnight accommodation this morning was daunting, with strong wind and rain.
But this eased up after an hour.
Diverted into a Sunday market along the way, which was just getting underway. Strong wind causing flapping amongst the locals.
Bras, bras, and more bras being blown everywhere!
Impressive displays of shoes and handbags, rabbits and chickens, cheese and pork legs, and custard tarts.
Not too many tall folk amongst the crowd. At 5'10" I stood out!
Muddy track and running water on the track made for tricky obstacles but everyone arrived at the hotel in good spirits, albeit tired as long walks catch up with the body.