Country roads and custard tarts
Our team of family carers and friends left Porto on a clear morning, driving to the outskirts of the old city to begin our walk to Santiago.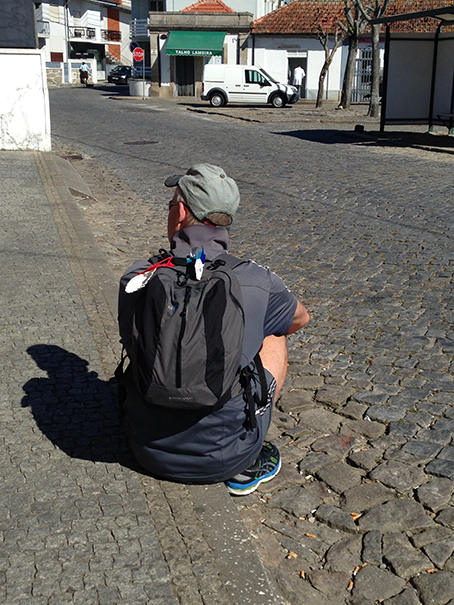 The heat, the cobblestones, and walking for many hours take some getting used to.
Before setting out, Ian felt slightly apprehensive.
About walking the long distance, or the sheer time we'd spend lost in our own thoughts?
"Just the walk," he said enigmatically.
Ian is at least half billy goat (or should we make that mountain lion)?
He marched into the horizon, not to be seen again that day by the Laggard Women's Breakfast Club, as tour guide Bill Bennett kindly dubbed the slower walkers (or, as he also calls us, 'the back mob').
The beauty of a camino is that it doesn't matter how slow or fast you walk. That's not what it's about.
These long walks are about you.
Time spent with others, yes, but also alone with your self as you walk to your day's destination, clickety-clacking your poles along the cobblestones and dusty farming paths, dodging cow pats and stopping as you fancy to appreciate the quiet rural vistas.
Or a custard tart.
Although the scenery is new you see much that is familiar.
Plants. Birds and insects. Fruit trees. Food. The globally ubiquitous soft drinks. Espresso.
We walk through groves of eucalyptus trees, their familiar scent in the warm air of early spring a reminder of home.
And there is no mistaking the cloying scent of manure in these back country lanes, where the only people you see are farmers (men and women, clearing drains and bringing in the hay) and cafe owners.
Some people walk together.
Some walk alone.
Jan, Vivienne and Marilyn often walk together. They're part of 'the front mob': fast walkers.
At Arcos we stay at Quinta S Miguel de Arcos, a sprawling stone compound big enough to accommodate our group plus some additional pilgrims.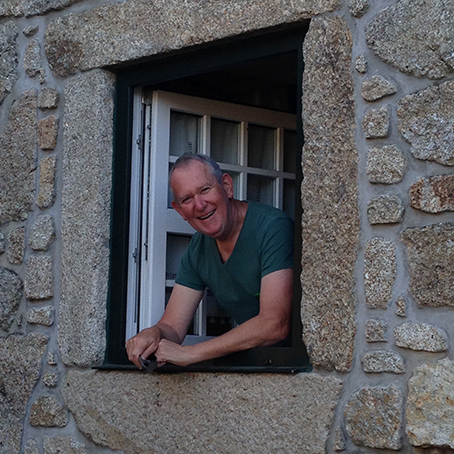 There are advantages to being the last to arrive.
Ian and Neville, having galloped to our gorgeous night's digs, have had time to wash their jocks and socks, swim in the blue pool, and unearth Ian's port. Neville shares chocolate from his stash.
Meals at Turismo Rural B&Bs like the Quinta S Miguel feature local fare and wines.
Everyone is relaxed, appreciating the hearty three course pilgrim's menu and anticipating the next day's walk of almost 20 kilometres.
No one is tempted to sit up late by the pool, to gaze up into the Field of Stars and drink more Vinho Verde.
It is time for bed.
And sleep.
And dreams.
If you're a family carer, find a few minutes each day to do something you enjoy. Even if you can't easily leave the house some days, try Carers NZ's Take 1 Minute, Take 5 bite-sized breaks: an audio meditation, an interesting video, some relaxing music. One of our favourites? Wellington film maker's Snow On Cuba Mall. Choose a break to suit your mood at Take 1 Minute Take 5!