By Laurie
We're now approaching the end of our 240 kilometre walk from Porto in Portugal to Santiago, Spain.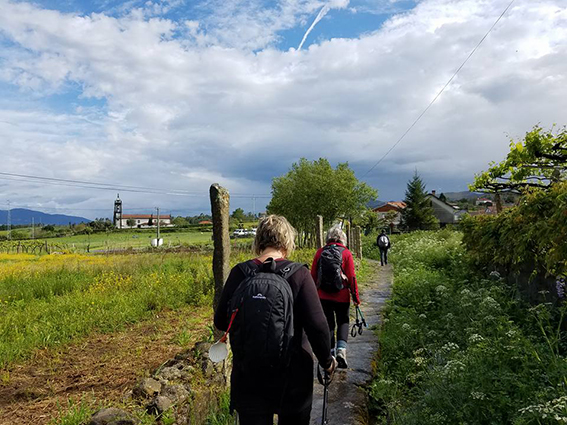 Although I've had the odd 'jump', skipping some kilometres, we've all walked a long distance. There are only 80 odd kilometres to go until we reach Santiago.
And that means blisters.
I have four.
Last night, the biggest one even got a name (besides you b@#$*&%, which is what I've been calling it).
In Portugal and Spain pharmacies (farmacias), with their green neon crosses, are everywhere.
Most of us have visited a farmacia at least once for various remedies, including plasters for our blisters.
I asked the chemist to look at my most impressive one, and recommend the right kind of plaster. None of mine are big enough to contain it.
I took off my shoe.
He sucked in a sharp breath.
"El Grande."
So that's what I call it now.
My blister grows by the day and is currently the size of a two dollar coin.
It hasn't popped yet and I hope it doesn't before I reach Santiago.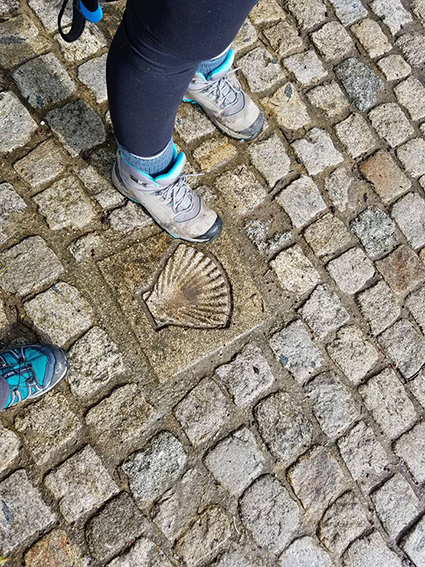 Because the discomfort of walking on a bare El Grande could mean the end of my camino.
It makes you wonder what the barefoot pilgrims did centuries ago when they got an El Grande.
When there were no scientifically formulated packets of plasters, or farmacias to buy them from.
Follow Carers NZ's Walk for Carers here at the website, with stories posted as we walk the Camino Portugues, and at Facebook! You might also enjoy reading tour leader Bill Bennett's blog about the journey.