This has not been the greatest summer for prominent New Zealand broadcasters or those who love them.
Late last month, Phillip Leishman, a familiar television face since the 1980s, became the latest to die at a relatively younger age—he was 61—after succumbing to a brain tumour. His death followed that of former Radio Hauraki breakfast host Kevin Black, who died at his Auckland home the same month following a suspected heart attack.
Overshadowing both, of course, was that of Paul Holmes, who died on February 1 after a long struggle with heart problems and prostate cancer, a departure that received a tidal wave of news coverage.
As somebody still active in the media biz, and being of a certain age and disposition to boot, I'm very interested in all this. But what about others who live in the slightly more real world?
With no disrespect to any of the recently departed or those whose lives they touched, isn't it at least faintly possible that some community workers, nurses, doctors, and caregivers whom nobody will ever read about also died over the same period? Might their lives have been worth at least as much coverage as somebody who happened to be deft at, say, reading hockey results on the evening news?
Hmm.
Wouldn't it be a potentially fascinating exercise to compare the graveyard prose accorded to deceased broadcasters and non-broadcasters on a snappy graph, one axis being for "number of words expended on them" and the other axis for "number of ordinary people who really care"?
Just saying.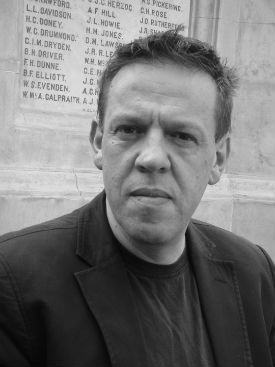 David Cohen is a Wellington author and journalist who writes frequently about disability-related issues for publications in New Zealand and abroad.