Money and Gifts Muddy Caring Waters
By Laurie Hilsgen
When is a nurse who is providing nurse-type services privately for elderly clients who are also friends not operating in a professional capacity and thus able to accept a bequest of $315,000?
This was the thicket of issues confronting the Health Practitioners Disciplinary Tribunal, which this week cleared registered nurse Judith Lynch of unethical behaviour following two charges brought by the Professional Conduct Committee relating to her acceptance of the money and her provision of nursing services without a practising certificate.
The case hinged on whether Ms Lynch had acted as a professional nurse or simply cared for Christchurch couple Robin and Barbara Allardyce as a friend for three and a half years.
Ms Lynch assisted the elderly couple, aged 92 and 80 at the time of their deaths, with everyday needs and other aspects of their care. She met the Allardyces when their families were neighbours in 1992.
Tribunal chairman Bruce Corkill, QC, concluded the care Ms Lynch provided was similar to family members who give care assistance which meant she did not need to hold an annual practising nurse certificate and both charges were thus dismissed.
These cases will become more common as more of us live for longer in the community with higher support needs than past generations.
On one hand anyone who receives intensive ongoing support from friends, neighbours, and family members is lucky in this era of high living costs and dispersed populations, when decisions to provide such care require considerable personal sacrifice of opportunity, time, money, and retirement savings. If those providing care are giving up paid opportunities to undertake this work, and recipients can afford to recognise their efforts financially (or help them to receive public funding such as the Funded Family Care payment), they should do so. Where private money is involved, we encourage any family carer to ensure such arrangements are made formally rather than assuming siblings or other heirs of estates will 'do the right thing' to recognise their efforts after someone has passed away or entered facility-based care (see our article about Family Care Agreements).
On the other hand, there is scope with such arrangements for a caregiver's motive to relate more to money and expectations of gifts or bequests than a benevolent effort to support someone who could otherwise not live independently.
Society must assess every case on its merits. In our ageing society, we will be seeing more of them.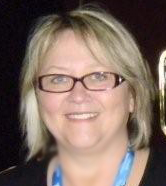 Laurie Hilsgen is the chief executive of Carers NZ and publisher of Family Care magazine.