Red wine with Sanitas Vigo, then more k's on the camino
By Ian Hansen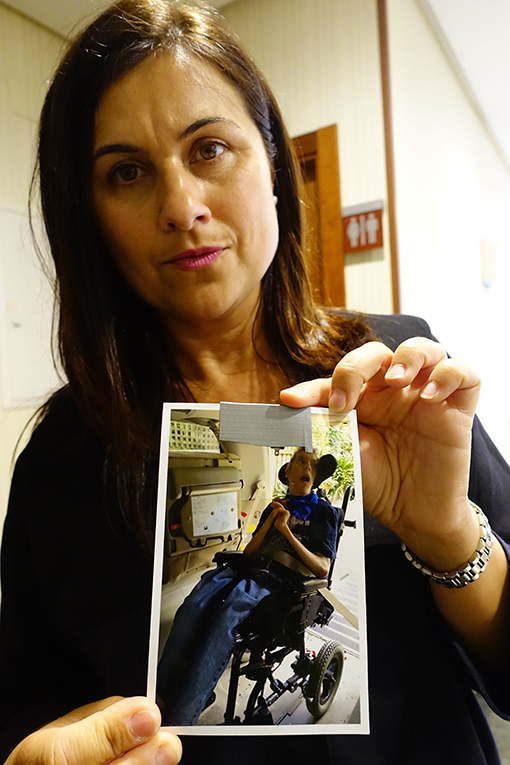 I set off with a very stiff back from the previous hotel, which we code named Fawlty Towers.
Last night's hotel was more comfortable, with good views from our room over the estuary.
Breakfast was available just along from the hotel but things were confusing, as Paula was overwhelmed with numbers, and had Mama in to help out.
I was very tired the previous night after our visit to Sanitas Vigo where we had enjoyed red wine and snacks, making for a reluctant last six kilometres back on the camino, and arriving at the Hotel Duarte late in the day.
I was tired after the walk but glad I had made the effort.
We walked along to a local restaurant which was good, with plenty of wine and food and two large flasks of jet fuel (coffee liqueur) to finish us off.
This morning we appreciated a sleep in, although dogs barking were a nuisance.
We continued on to Pontevedra without too much stress, albeit with my back and left hip tight still.
We found a quiet bar around the corner from the Hotel Rias Bajas, ordered tea and beer and cake, and enjoyed the complimentary pizza and olives.
Friendly bar staff filled my hot water bottle to put on my back.
Looking forward to dinner at 8.15pm.
Neville has been snoring in the bath for 50 minutes!
Follow Carers NZ's Walk for Carers here at the website, with stories posted as we walk the Camino Portugues, and at Facebook! You might also enjoy reading tour leader Bill Bennett's blog about the journey.
Photo by Bill Bennett: Ian gave Sanitas Vigo manager Marta a photo of his son James. Ian and his wife, Julie, care for James at their home in Mt Eden. Ian is one of five Kiwi family carers walking the Camino Portugues during May.