When it all becomes too much
The first 10 kilometres were cool and easy.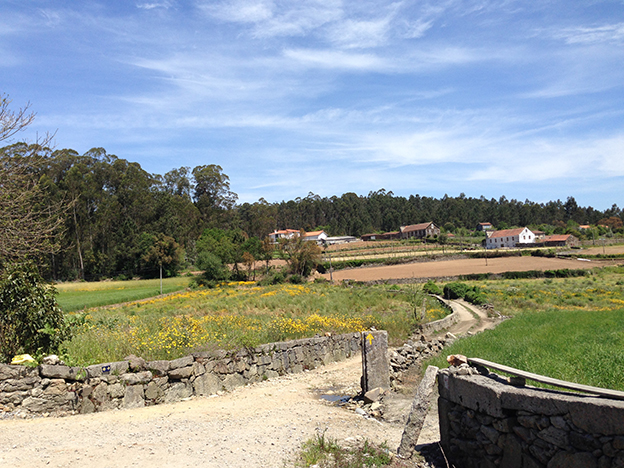 There was little traffic on the back roads, where the muddy lanes used by farmers are often paved with shards of broken tiles, presumably dumped by enthusiastic renovators.
There were old ones, new ones, clay ones, decorative ones.
And a gutter paved with blocks of beautiful white marble and curved, discarded arches.
The 'front mob' were well ahead, halfway to our day's destination of Barcelos, an ancient Roman settlement that is today a textile and adobe manufacturing hub.
But as the day progressed, the temperature arced up to 37 degrees Celsius.
A day when you needed to drink plenty of water, slap on plenty of sunscreen, and have plenty of stops.
I thought I had consumed plenty of water.
And slapped on sufficient sunscreen.
And stopped where I could.
But as we neared our lunch stop, I began to shiver. To feel nauseous and dizzy. My head throbbed.
It all came on so suddenly.
Was it the flu? Food poisoning?
It didn't feel like those.
How strange to experience goosebumps in such ferocious heat.
Then it clicked: chills can be a symptom of heat stroke.
We made it to the cafe at the top of the hill. I drank water. Lots of water. And felt better almost immediately.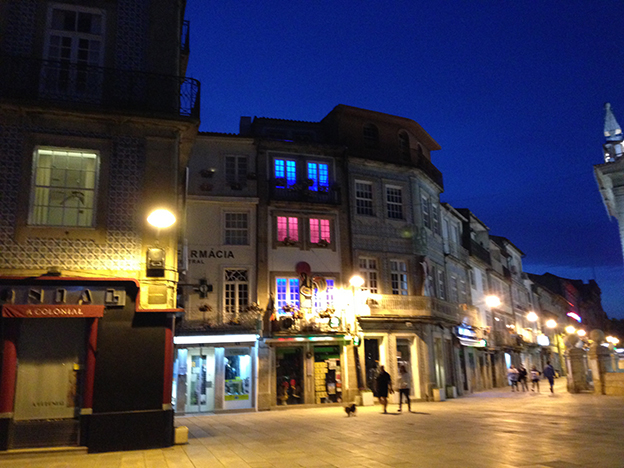 Most of our team were already well on their way to Barcelos.
We sat in the cool airconditioned restaurant and took stock.
I wanted to walk the rest of the way, but my sensible inner voice was firm: no.
So the Laggard Women's Breakfast Club, urged by tour guide Jennifer Cluff, 'jumped' six kilometres to the ancient bridge leading into Barcelos.
As we left the cafe a wave of heat engulfed us. My doubts about wimping out evaporated in the hot wind. I let go; moved on.
We took a scenic detour in the van to an elevated park with sweeping views of northern Portugal.
Then we walked into Barcelos, past teeming tourist shops and streets of beer carts and fair rides being dismantled after May Day festivities.
The cool hotel room was comforting and silent.
It can be hard to accept support even when you know you should.
I remembered when, as a carer, I did not ask for help when I needed it.
I experienced the toll of shouldering too much on my own, when I did not have a respite break for more than five years, and paid the price.
Memories of these lessons pass through my mind like an old film. I relive it all again.
Here, on the Camino Portugues.
If you're a family carer, plan for regular breaks so you can go the distance. Carers NZ's Time Out respite planning guide can help. It's free to download!