A container filled with bits and bobs provides hours of fun for Jim Church, who has dementia, as well as providing respite for his wife, Maureen.
This helpful article was written for Family Care NZ by Jim's daughter, Pip Fowler.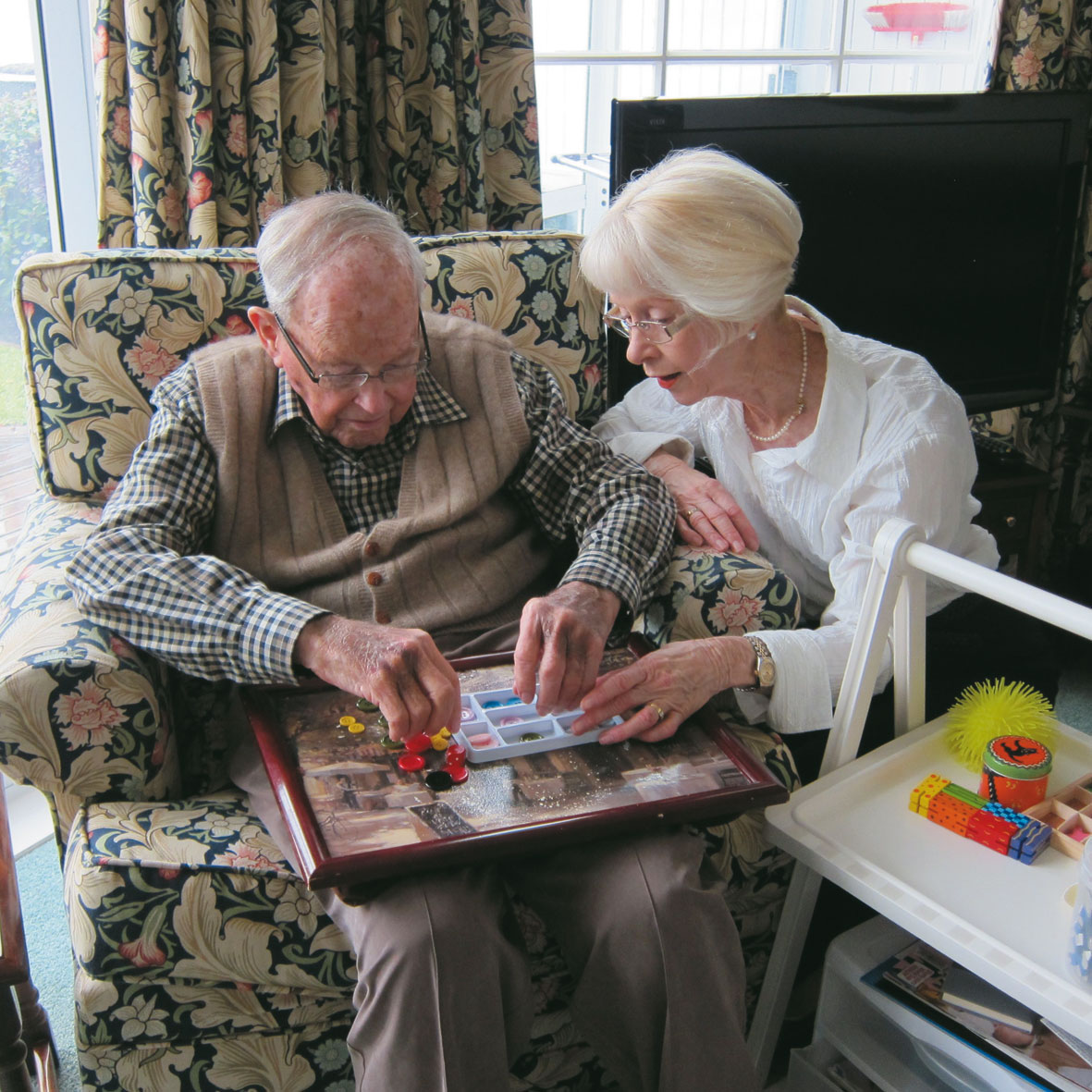 During his working life my Dad was a surgeon. He still likes to do practical, intricate tasks which led us to develop what we call 'Dad's magic box'. I call it magic because Dad's looks just like one of those boxes magicians use to pull rabbits out of! The idea is to change the objects frequently, and build in an element of surprise. The magic box is great when Dad is bored or Maureen needs some time out. Creating a magic box is fun and easy, and is also a useful idea for day programmes, residential facilities, and those providing paid support to people who have dementia in their homes.
Instead of a box you might use a trolley or a set of plastic drawers on wheels, which can be brought out at quiet times to sift through together, or when the person would enjoy some stimulating activity. From our experience, if you find just the right things, they will provide hours of fun! The objects don't need to be expensive; ours were gathered from around Dad and Maureen's home, or purchased at a $2 shop. Choose objects that are clean, brightly coloured or generally attractive, and safe to handle. One of my Dad's favourite objects is a colourful children's puzzle that changes shapes depending on what you do with it. Or, try our other suggestions!

Fun bits and bobs!

Photographs of loved ones or people you know (past and present). These can inspire some really good conversations!

Objects from the person's life (sporting medals or trophies, holiday souvenirs, a cookbook with favourite recipes). Having been a surgeon, Dad loves medical items: a hygienic mask, bandaging, and a darning needle and thread!

Tactile toys: fluffy ones, spiky ones, rubbery ones, squeezy ones! 

Sorting exercises with items such as coloured buttons, pegs, earrings, or what have you.

Small books with illustrations (children's books are great).

Scissors and old magazines for cutting out appealing images.

Jigsaw and activity puzzles or books, dominoes, playing cards.

Laundry to fold, especially small, easily handled items like hankies, tea towels, underwear, or pillow slips.
Photo credit: Shutterstock.com BerentS, Rangizzz