Family Choices: Is it Time for Formal Care?
Listen to Dame Kate Harcourt and Dame Fiona Kidman reading from their memoirs regarding their experience when facing this challenge when caring for their Mums.
Dame Kate Harcourt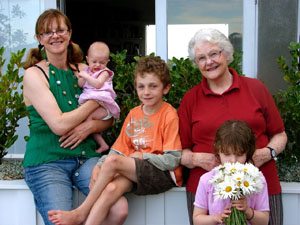 Dame Kate Harcourt is an actor, writer and former radio and television presenter, whose face and voice are warmly remembered by thousands of older New Zealanders, who grew up with Listen with Mother.
Kate lives with her daughter Miranda, son-in-law Stuart, and her grandchildren in Wellington, and the arrangement brings her much joy.
Given the struggle Kate went through in the early 1970s when her own mother became frail, Kate sees herself as especially lucky to be able to share her life so closely with her extended family.
In a piece she recorded especially for Carers NZ, Kate talks about her experiences caring for her mother.
Kate's talk draws on elements from the stage play, Flowers from My Mother's Garden, which she and Miranda are currently filming.
Caring is also a theme in the film Apron Strings (see the film's trailer, in which Kate stars.
You can also read an article about Dame Kate and her family here.
Dame Fiona Kidman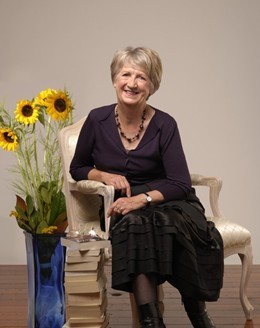 Hear Dame Fiona Kidman read from the second volume of her memoir, At the End of Darwin Road, as she looks back on her years of caring for her mother.
In the first volume of Fiona's memoir, Beside the Dark Pool, she describes her background and childhood, evoking the places she lived in and the people she knew.
Listen also to an interview with Dame Fiona as she recalls her relationship with her mother, and the difficulty the family faced when making the choice regarding residential care.