Healthcare Directives: Making Your Wishes Count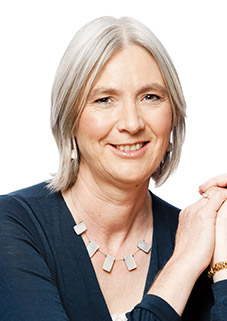 By Andrée Talbot
As you head towards your senior years, you may start thinking about what options you have to let others know how you would like to address end of life issues – in this case, medical treatment. This following article gives an overview on what a healthcare directive does and how it can be used.
A health directive records your choices about future healthcare procedures or medical treatment. It's often used to record your preferences for controlling medical treatments such as those which prolong life, but not attempting to cure an underlying terminal illness. Examples of this could be a Jehovah's Witness member recording they're not to be given a blood transfusion, or someone with advanced multiple sclerosis refusing all treatments other than those meant to address pain or keep them comfortable.
Your right to refuse medical treatment is acknowledged in the Bill of Rights Act.
What a healthcare directive is not
In explaining what a healthcare directive does, it's really easier to explain what it doesn't do. A healthcare directive is not:
A Will: although also known as a living will, a healthcare directive shouldn't be confused with your Will which provides for the management of your estate and distribution of your assets after you die.

An Enduring Power of Attorney for Personal Care and Welfare: a healthcare directive records, in advance, your wishes for treatment in specific circumstances. In contrast, an Enduring Power of Attorney (EPA) for personal care and welfare empowers your attorney to make all health and welfare decisions for you when you are mentally incapable of doing so yourself. Although your attorney's powers are broad, they can't refuse standard medical treatment intended to save your life – only you can refuse such treatment (if that's your wish).
Record your wishes
It's sensible to record your wishes in a written, signed and dated document; there's no particular form or specific format required.
As a starting point, you may want to talk with a trusted medical professional, such as your GP; this will help clarify your options and preferences. We can then work with you to draft a document that records your wishes.
Letting people know
Your healthcare directive will only be effective if the people who need to know about it are aware of its existence. Make sure you give copies to anyone who may need to know your wishes in order to make decisions about your care or treatment. These people could be your family, or a very close friend, your GP or any caregivers you have regular contact with. And remember to let your lawyer have a copy as well.
I would certainly recommend that you involve your family in your healthcare directive decision-making. Let them know your decisions and the reasons for them – the more they know, the easier it will be for them to make sure your wishes are met when the time comes.
Will my wishes be followed?
While everyone has the right to refuse to undergo any medical treatment, this right sometimes conflicts with a caregiver's or doctor's obligations to protect and sustain life. A medical professional shouldn't provide services that contradict a healthcare directive unless there are reasonable grounds to doubt its validity. The key points for a validity test are:
Were you competent to make the decision at the time you signed the directive?

Was the decision made free from undue influence?

Were you sufficiently informed to make your decision?

Does your choice apply to the circumstances currently faced?
You're presumed to be competent unless there are reasonable grounds for believing you may not be. Questions of competency, undue influence and information are easier to answer if it's clear that you've discussed your options with your doctors, have shared your views with your family or close friends, and have recorded your wishes in your healthcare directive.
Taking control
A healthcare directive is a useful tool to set out, in advance, your preferences for care; it will only apply if you're unable to make decisions for yourself. As long as you stay mentally capable, you can revoke or replace it at any time.
A healthcare directive deals with specific circumstances; it's not a substitute for other important documents to set out your end-of-life wishes. We do recommend that you have EPAs for both personal care and welfare, and property matters, so that decisions can be made on your behalf if you're no longer able to make them yourself.
It's also useful to review your current Will. If you don't have a Will, now is a good time to record how you wish to be farewelled, and how your assets and personal effects are to be distributed after your death.
Remember that life and circumstances change, so it's important to review all of your personal documents regularly.
Andrée Talbot is senior solicitor at Auckland North law firm Simpson Western. This article was first published in the Autumn issue of Fineprint – the client newsletter of NZ LAW member firms. Simpson Western is a member of NZ LAW Limited. www.simpsonwestern.co.nz