Meditation: Introducing Anna Filliol's Five Minute Meditations
Anna Filliol has created these meditations especially for busy carers so they can make the most of a small window of time to relax and recharge their batteries. All it takes is five minutes.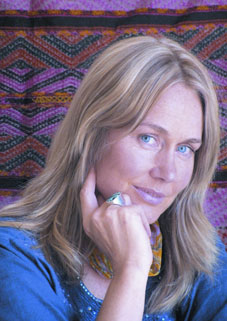 All you have to do is stop what you are doing, sit comfortably in front of the screen and choose a meditation to suit your mood. Then press play, relax and enjoy. Anna has been running meditation classes for many years. She hopes you will enjoy using these meditations as often as you can.
Introduction to the Meditations
"Meditation is a natural state and research indicates that the health benefits of meditating are enormous. While many people start meditation to become more relaxed, they usually find that other areas in their life improve. In general they feel more content and more alive. When you meditate you are helping to align your body, mind and spirit … a holistic approach to overall wellbeing."
Relax
This meditation is designed to take you into a very deep state of rest. It is a full body relaxation that helps to relieve stress of all kinds. Use it often!  Make sure you are in a warm, secure place to listen to the meditation, and that you have cleared your mind and schedule of other obligations.
Rest
Rest will help you let go of the cares of the day and slip into a peaceful state. You can listen to it sitting up, but it's much better if you are lying down.
Melt
This meditation will help you to let go of stress, tensions, and worries. Find a comfortable chair, click on the meditation, and relax. You deserve it!
Peace
This meditation is designed to take you out of your thoughts and feelings, giving you a much needed break from the bustle of daily life. Take the phone off the hook, make sure you are sitting comfortably, push play … and feel the peace.
No worries
Worries and fears can bring us down. This meditation will help you deal with anxiety. Set yourself up in a warm, private, comfortable place and clear your mind of all responsibilities. Push play and make the most of a well-deserved window of time out.
Balancing and Grounding
Daily life can sometimes leave us feeling drained. Use this meditation when you want to replenish your energy, or if you are feeling out of sync in some way.
Healing
This simple and powerful meditation involves a visualisation technique using healing light to enhance your general wellbeing.